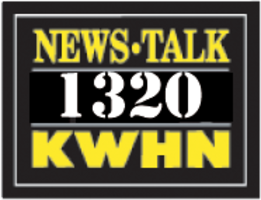 News Talk 1320, KWHN
Fort Smith and The River Valley are filled with conservative communities and NewsTalk 1320 is where the area finds Rush Limbaugh, Glenn Beck and Sean Hannity and area news.
NewsTalk 1320 mirrors the market composition from 35 to 54 and over indexes 55+ especially in those 55 and older with incomes of 75k a year or more.
If your business depends on upper income customers 35 and older and especially those nearing or in their retirement years; KWHN optimizes the message to your customer.
Call Letters: KWHN
Format: NEWSTALK
Dial Position : 1320.0 AM
Brand: News Talk 1320 KWHN
Target Listener: Men 35-64