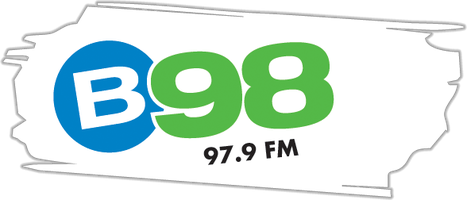 The River Valley's At Work Station, B98
B98 is Fort Smith and The River Valley's at-work station. Because the B98 tower is 2000 feet above the average terrain, B98 can be heard clearly through the River Valley for miles.
B98 booms into at work locations with mass appeal, familiar hits from artists that everyone knows. While the B98 audience closely mirrors the market composition; the station over delivers among Women 35 to 54 with incomes that exceed 50 and 75,000 a year.
If your business depends on at-work women then let Murphy, Sam & Jodi, Maverick, Jana, Steve, Lori and Mario weave you into the fabric of their lives with B98.
Call Letters: KZBB
Format: ACHOTMODERN
Dial Position : 97.9 FM
Brand: B98 Fort Smith
Target Listener: Adults 25-54